Tennis
Foreside Fitness & Tennis offers a full service tennis facility and well-rounded tennis and pickle ball programming. We offer league play, group & private court play, as well as lessons and clinics for people of all skills and ages. All tennis instruction and programming is managed by our accredited and experienced on-site professional staff.
Fitness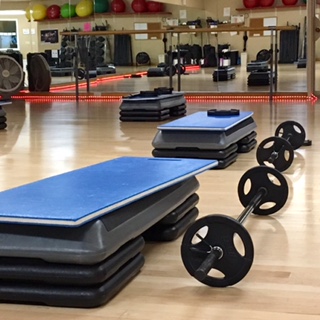 Foreside Fitness & Tennis provides preeminent health and fitness programs in our state of the art gym. We are committed to offering a friendly and welcoming environment as well as updated and pristine facilities at all times. We treat each member of our club and as an important part of our community. Our clients are our friends.
Pickleball
This competitive paddle sport is known for its ease of learning and appeal to all ages. On our 14 pickleball courts, FF&T offers private lessons, clinics, drop-in groups, and courts available for one-time reservations or seasonal contracts. Whether you are looking for an introduction, a fun game, healthy exercise, or competitive play, pickleball at FF&T has it all.
Personal Training
We offer a Personal Training experience that is custom designed to meet the needs and goals of each individual client. Our professional and experienced trainers deliver the highest quality programming in our world-class facility utilizing state of the art cardiovascular and strength training equipment.
Neila Smith is an amazing person whose kindness, grace, and joy of life is apparent from the moment you meet her. Whether you knew her from her 25 years in broadcast journalism or decades as a yoga and fitness instructor, her warmth and humor inspire everyone fortunate enough to have her in their life.